CRMHOW.COM is currently building an independent platform for Customer Engagement Professionals worldwide. Soon we will facilitate the exchange of knowledge regarding all things CRM and facilitate the delivery of CRM expertise on demand. We will offer services and tools to both individual experts and consultancies as well as to organizations that are implementing CRM strategies and tools.
AVIO, our online do-it-yourself Customer Engagement and Customer Experience Management implementation method, will be available in 2016.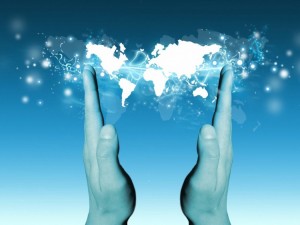 OUR MISSION
CRMHOW wants to help CRM professionals, consultancies and CRM implementing organizations worldwide to make the transition to new ways of consulting and expertise delivery.
It is our aim to set the standard for do-it-yourself cloud-based CRM implementations by delivering an online implementation methodology and toolset.
By coaching and supporting CRM professionals and consultancies with knowledge and tools we want to actively contribute to realizing sustainable consultancy delivery, in line with the use of software and data from the cloud.
Our company and all of its activities aim to be renewing. We want to establish an inspiring community of driven professionals and create a pool of knowledge serving ambitious professionals.
To our employees we do not only want to offer an inspiring and engaging working environment, we also want to focus on realizing personal and professional growth.
OUR VISION
We see the following trends in business that drive the (increased) need for defining a customer centric strategy and/or implementing CRM software:
Increased (online) service expectations of customers;
The customer defines the route of his journey, regardless of the internal process of the supplier;
Decreased customer loyalty;
Increased (global) competition;
Customers have become 'social customers', but marketing, sales and service processes often have not yet been adapted accordingly.
In addition we see the following trends and changes happening in the world of CRM:
CRM software tools are offered as cloud solutions with flexible on demand deployment options;
The CRM consultancy model has not changed accordingly. Focus is still more on technology than customer centric strategies, and the delivery of expertise is not available on demand;
Customers become the owners of their own data;
The amount of (customer) data available has increased dramatically (and continues to do so exponentially);
Services delivered by organizations become more and more data driven;
CRM strategies and CRM software implementations are still a huge factor of failure and are often not embraced by employees/users.
Given these trends, CRMHOW.COM provides an online platform for CRM professionals to share experience and knowledge on On Demand expertise delivery. To enable the development of the community, we are developing AVIO, a do-it-yourserlf online CRM implementation method.