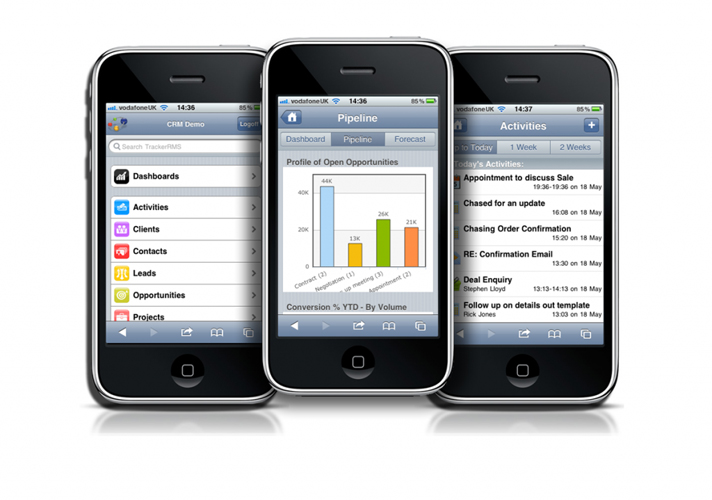 Where is True Mobile CRM Hiding?
When you hear people talk about "Mobile CRM" their conversation almost always seems to be about granting remote access to data from the CRM system to traveling sales reps or service engineers. But shouldn't Mobile CRM also be about allowing customers to really engage with their suppliers anytime and from anywhere through any channel? So shouldn't mobile CRM be all about delivering apps to these customers that meet their needs?
Surprisingly enough, most major CRM software vendors do not deliver self-service collaborative apps with their system. Their main focus is still with these traveling sales reps and engineers. And if any collaborative apps for customers are used, they only offer limited functions like event registration, that's about it.
So, I really think it is about time to send a wake-up call to Microsoft, Salesforce, Oracle, Sugar CRM, Zohoo, and all the other vendors: Please think about delivering Self Service Collaboration for the customers with your CRM systems! And please, do think out of the box while creating these. You've got to do better than come up with apps allowing customers to view their open service calls or event registration only. What we need is the full Monty! Functions like updating personal profiles, opting-in or out for marketing subscriptions, updating personal details, requesting quotes, all of it!
And, dear CRM software vendors, should you already have these apps, but we don't know about them? Then we should really talk about how effective your marketing is…