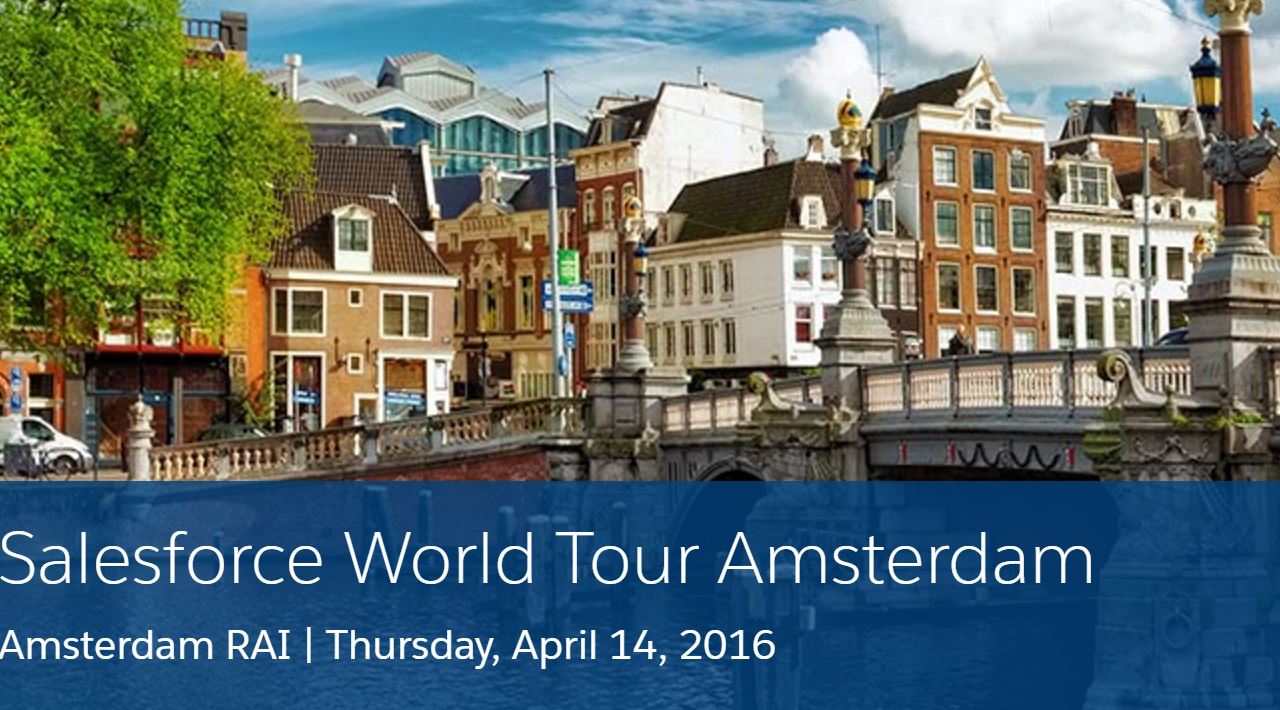 CRMHOW.COM Attending the Salesforce World Tour in Amsterdam
April 14th, 2016 the Salesforce.com World Tour will land in Amsterdam.
The mangement team of CRMHOW.COM will be present that day. Should you want to meet with us at or around that day in Amsterdam, please contact us directly via info@crmhow.com.
More information about this Salesforce event is to be found at: https://www.salesforce.com/nl/events/details/amsterdam/
See you in Amsterdam!